Configure Network Clipboard and Viewer to work with Windows XP SP2 (Service Pack 2) integrated Firewall is simple !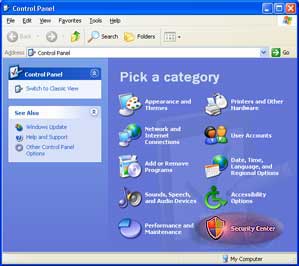 Go to Windows Security Center: click Start, then choose Control Panel, click on Security Center.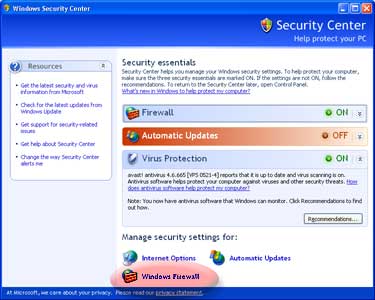 In Manage security settings for click on Windows Firewall.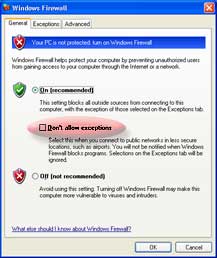 Make sure Don't allow exceptions is unchecked.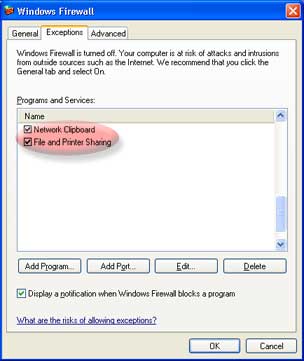 Click on the Exceptions tab, and make sure Network Clipboard and File and Printer Sharing are enabled (if you use TCP/IP protocol for NetBIOS resolution). Both exceptions must exist and should be checked. If don't exist, click the Add Program button to add Network Clipboard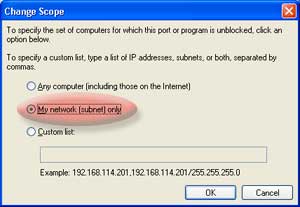 If you want to add extra-security, select Network Clipboard in the Exceptions list, click the Edit button, and then click Change Scope button. The firewall's default scope is Any computer. Click on the My network (subnet) only if you don't need to share your clipboard thru Internet.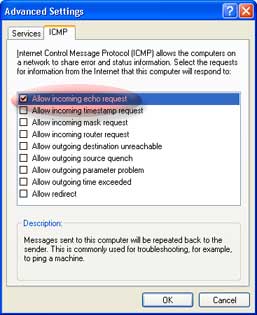 To allow EasyBar to ping a remote computer (to show Online and Offline status), click the Advanced Settings tab, then select your Local Area Connection and click the Settings button. Then, click the ICMP tab and check Allow incoming echo request.
To finish, just exit all configuration windows with the Ok button.